Multi-Location or Multi-Brand?
We have something your organization won't be able to live without. Real-time global analytics on reputation and social metrics in an easy-to-digest format.
Gain insight to what really matters!
LOCATION & BRAND
COMPARISONS
Easily compare location and/or brand performance for online ratings, social engagement and more!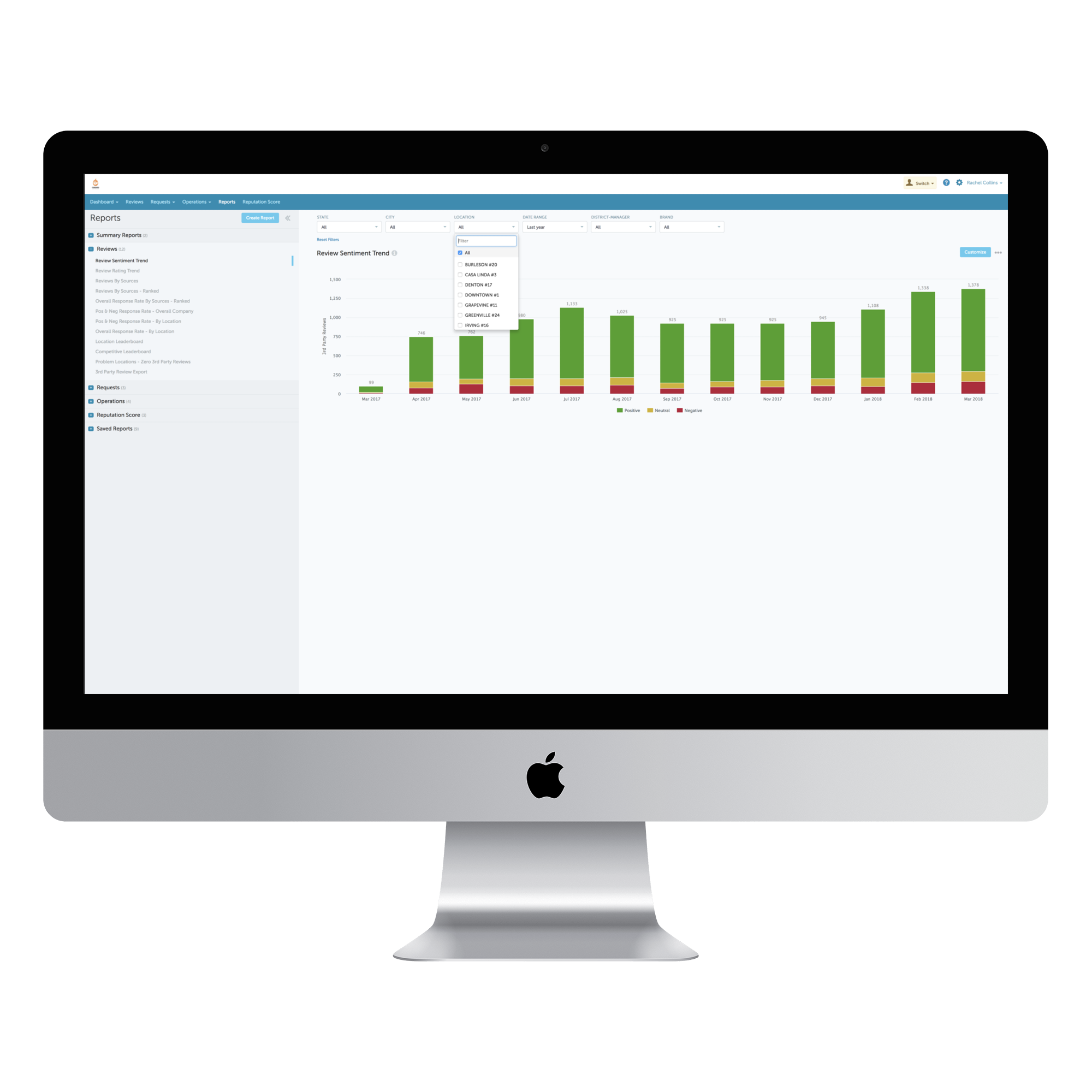 HISTORICAL
INSIGHTS
Chart the historic success metrics of your locations by region, by location and/or by channels such as Facebook or OpenTable.
OPERATIONAL
INSIGHTS
Intelligent language analysis via word cloud broken out by location, brand and/or channel.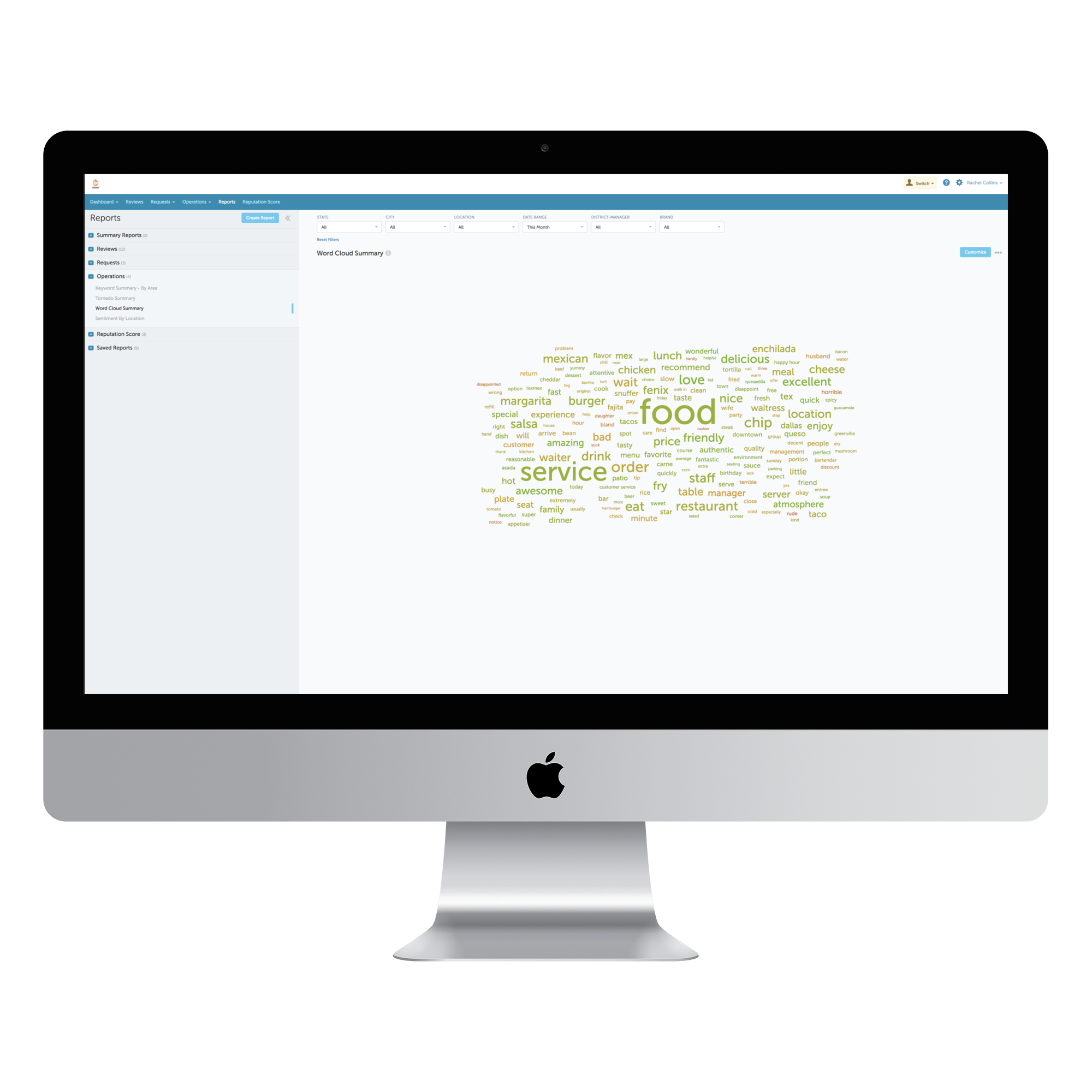 CATEGORIZED SCORING
Dive deep into the scores of your locations and/or brands with weighted averaging and industry comparisons.